Nr. 10 - BUCKWHEAT CREAMY HONEY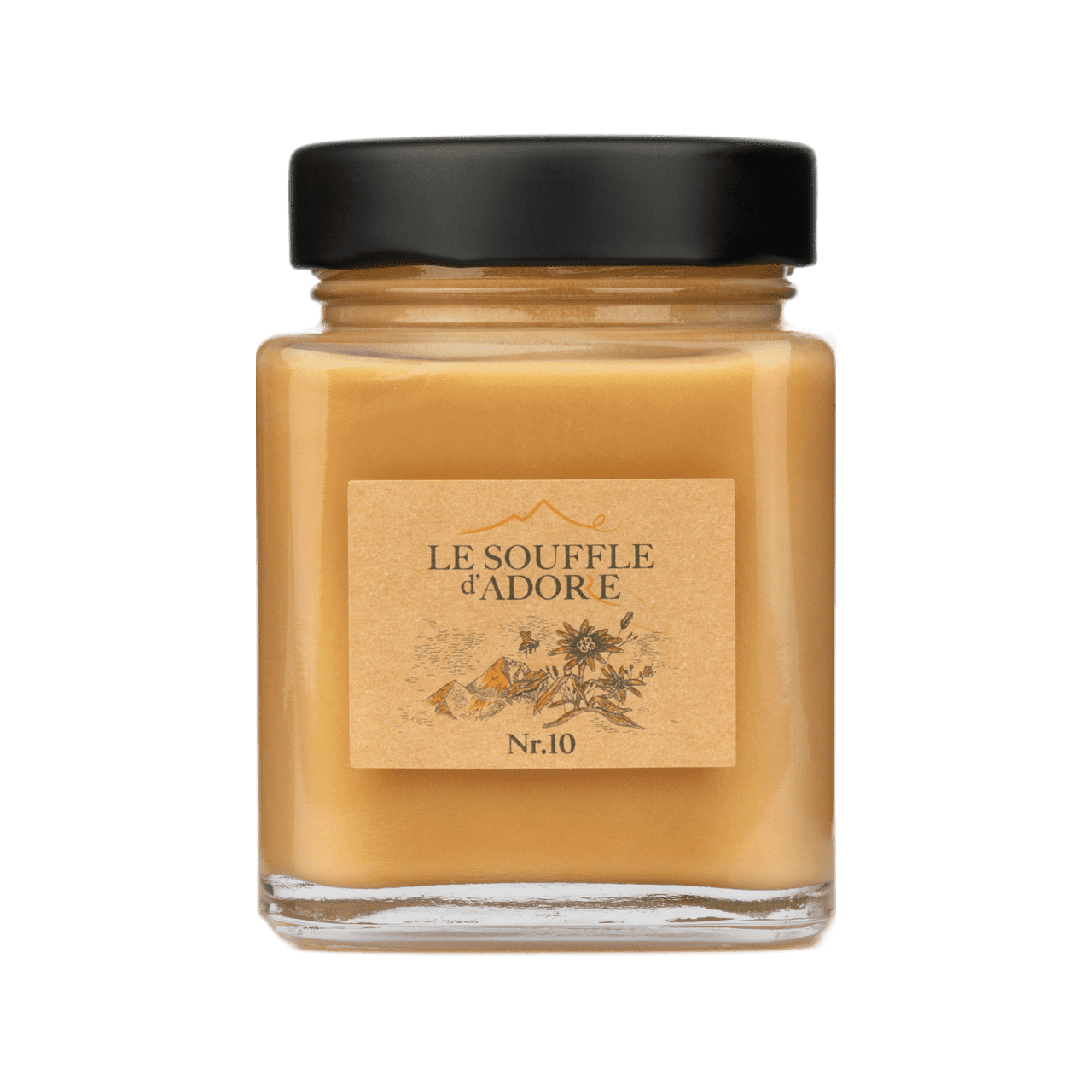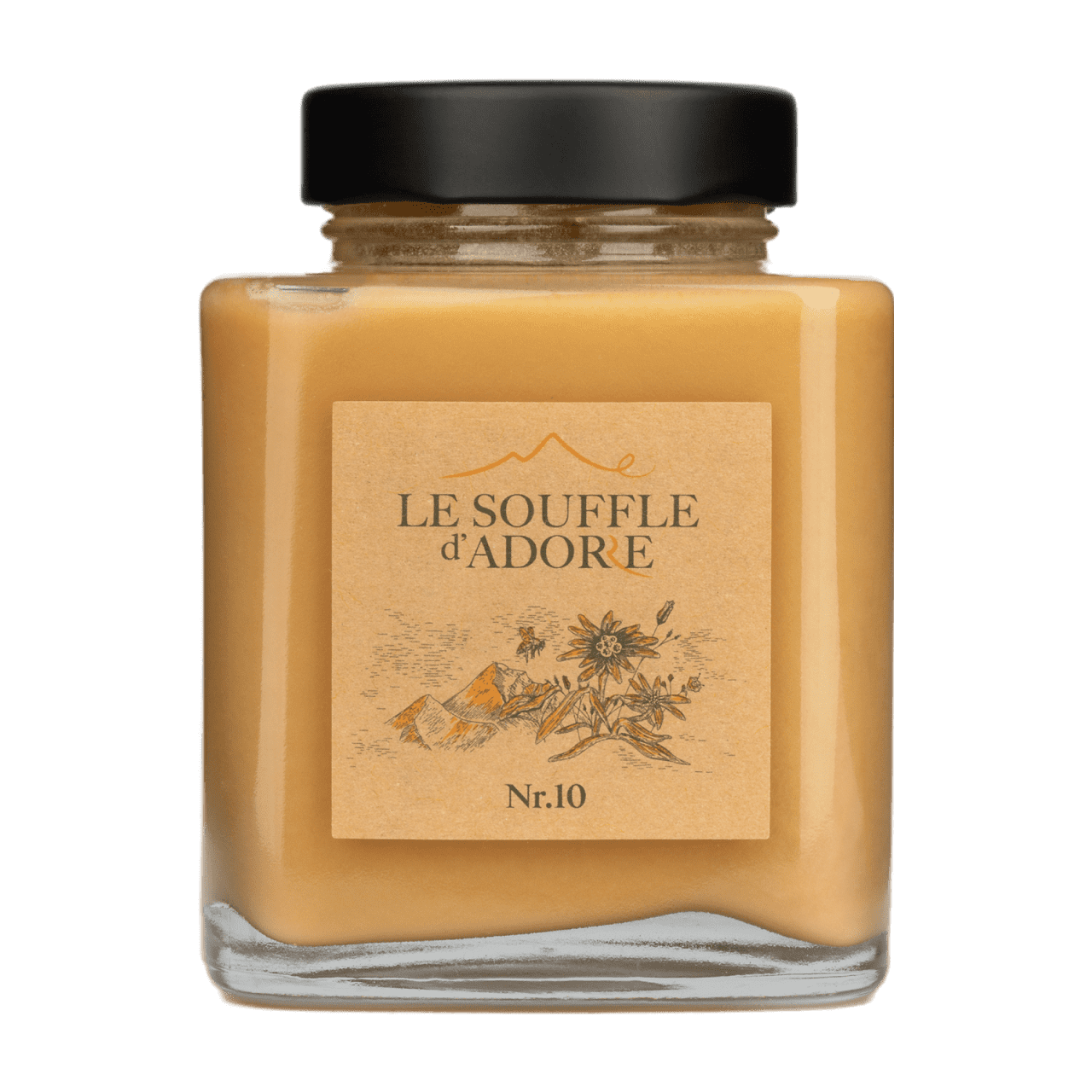 Harvested during the last days of summer, from the buckwheat fields, this honey has a strong, rich and earthy flavor. It has a deep mahogany color, perfectly complementing its richness, sometimes chocolaty undertones. Buckwheat honey is known for its high level of antioxidants and vitamins. Moreover, it boosts immune system.
Description:
There is no use to argue about honey's benefits, and buckwheat honey cannot be excluded from the list of products most demanded by humans. Bees have been revered at all times, and beekeepers have always been considered almost magicians.
Buckwheat honey belongs to high-grade honey, and its composition, which determines its useful properties, is unique. The honey contains nectar gathered by bees from buckwheat. Buckwheat has tiny flowers, which means bees that make buckwheat honey have to work extra hard to collect enough nectar.
Le Souffle d'Adore buckwheat honey is collected during the last days of summer. It has a strong, rich, and earthy flavor. The honey's color may vary from dark purple to black. But, in general, it looks like amber-colored honey.
Buckwheat Honey Health Benefits
Like other varieties, buckwheat honey contains antioxidants, reduces the risk of heart attack and heart stroke, boosts overall blood formation, and even stops DNA mutations that form cancer cells.
Suggested Use
Try to add some honey to a grilled salmon salad.
As a general health supplement, you can take honey raw by the tablespoon or mix it into your favorite food or beverage.
It's also a tasty sweetener.