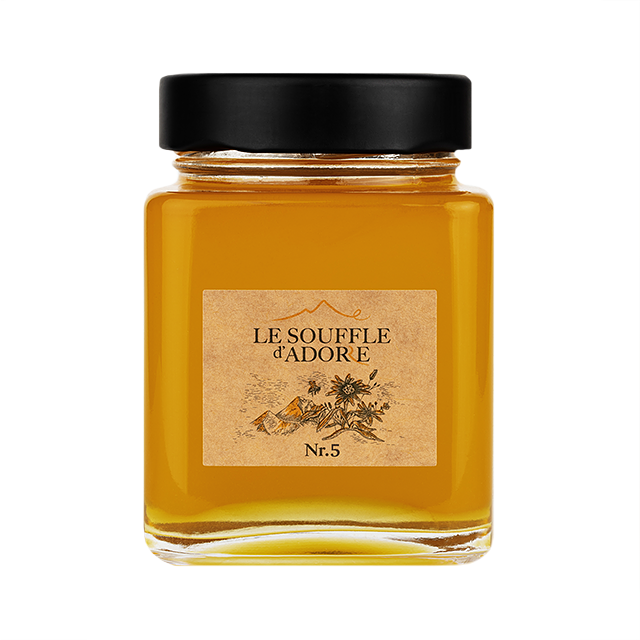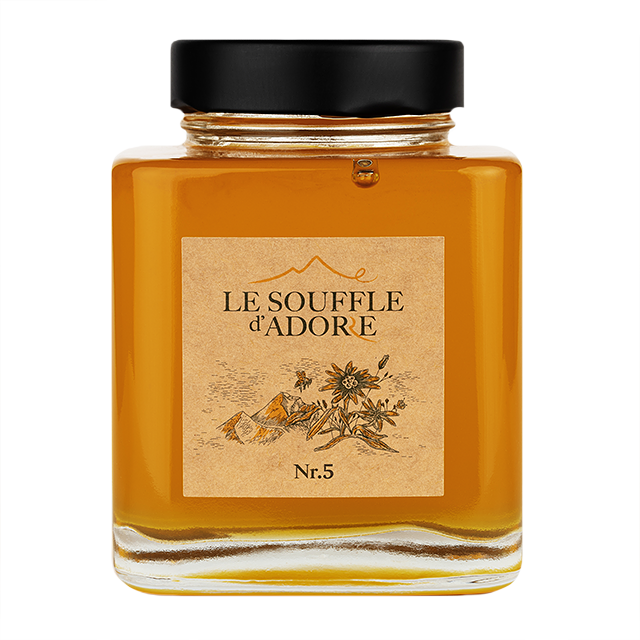 From the very first months of spring, this honey is a symphony of all apple, cherry, peachy flowers, perfectly combines in a harmonious flavor and a pleasant aftertaste. Clear in texture, with a light amber color and a dense consistency.
Buy on Amazon
Description:
Blossom honey is a polyfloral honey collected by bees from different plants, flowers, and herbs. Bees travel different distances to gather nectar and pollen. After extraction, the honey is filtered and then can be used.
Honeybees gather Le Souffle d'Adore blossom honey from apple, cherry, and peachy flowers in the spring. This honey can be stored for a long time. You have to do nothing to keep it good due to its chemical properties. The only secret is to keep the lid on.
Blossom honey has a clear texture, light amber color, and dense consistency. Blossom honey tends to have a stronger flavor and sometimes bolder notes.
Blossom Honey Health Benefits
It is a source of multiple essential nutrients like B vitamins and vitamin C, potassium, calcium, iron, phosphorus, and other nutritional value elements like pollen particles, enzymes, amino acids, etc. Consuming this honey boosts your immune system. It is good for colds and flu and sore throat. It is also richer in antioxidants than other honey.
Suggested Use
Make a perfect breakfast and add some honey to your cereal, oatmeal, or granola.
Sweeten up a vinaigrette with a spoonful of honey.
Sweeten your tea.
Or even make sweet and spicy chicken wings on the grill or add a tablespoon of honey to a lime marinade for flank steak.