Nr. 2 - LINDEN HONEY
Perhaps it isn't easy to find a healthier and more aromatic remedy than linden honey with a pleasant scent that will remind you of summer.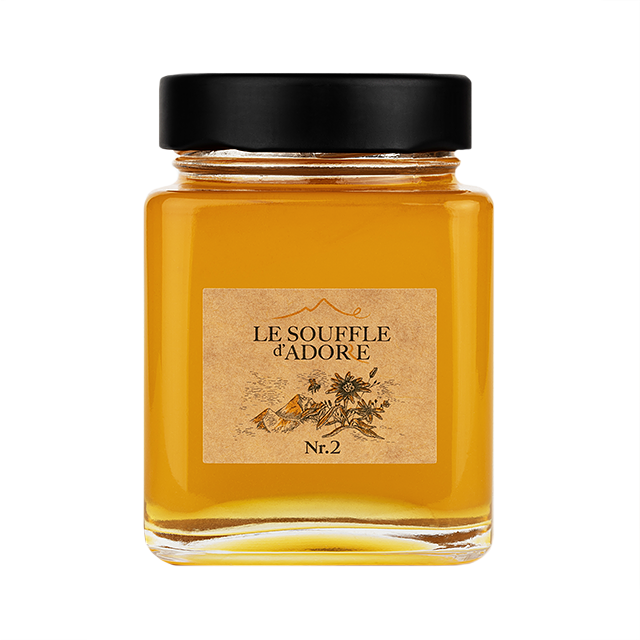 Gently collected from the blossoms of Linden trees during the blooming summer month of July, it is a premier honey that has been enjoyed for thousands of years. The fine linden aroma brings a refreshing feel from linden blossoms, that carries you away to the spring alleys and a perfect cup of afternoon tea.
Buy on Amazon
Description:
This pure, delicate nectar evokes first-class honey and may easily take a place on your dining table.
Obtained from only one species of plant – the blossoms of the linden tree – it is also called mono-floral honey. All linden honey varieties have one feature in common - a bright, prominent aroma with a delicious, sweet-tasting note.
Linden honey is considered the most valuable of all types of natural honey. It remains a secret for scientists. For consumers, it is a delicious treat and medicine. Freshly collected honey stays light yellow, soft, and liquid for three months, and after crystallization begins, you will notice it becomes almost white, harder with a new deeper aroma. It can take from six months to a year to complete crystallization. Countless healing properties are hidden in this small jar. What may be better than delicious treatment?
Linden Honey Health Benefits
Real linden honey is believed to be an excellent food for the mind. It activates the brain, helps fight against stress, and strengthens the nervous system in general.
Suggested Use
You can take linden honey in a wide variety of ways.
A spoonful of honey can be taken with a glass of water in the morning on an empty stomach. Such a light snack immediately after waking will help you get involved in your work as soon as possible, and relieve fatigue caused by a lack of sleep.
Any recipe will sparkle with new colors with such a bright seasoning. Linden honey tastes perfect with a cup of warm tea or milk.
It adds new flavor to so many breakfasts: pancakes, cottage cheese, cereals, or waffles.