Nr. 9 - DARK HIGH MOUNTAIN HONEY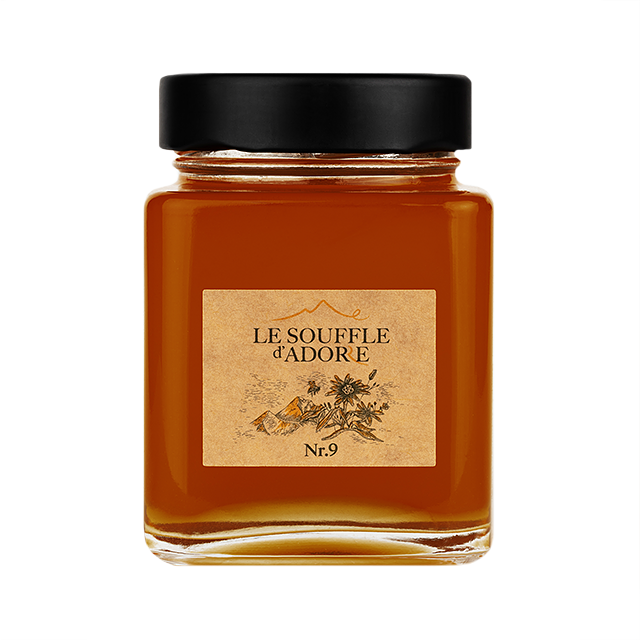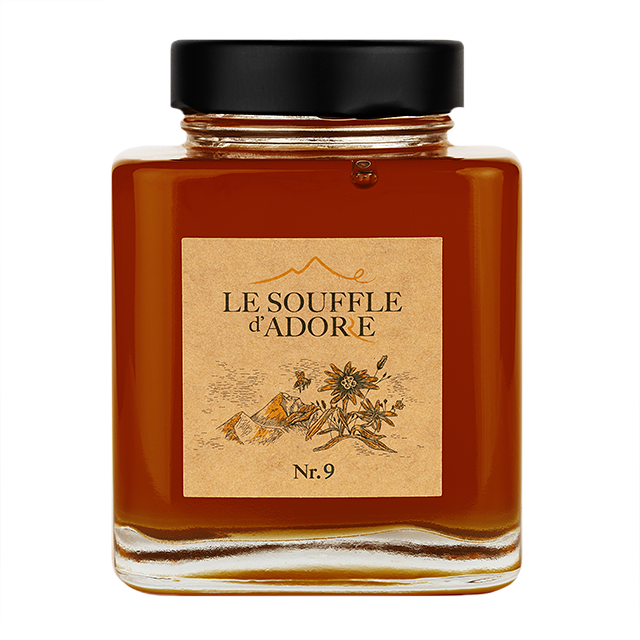 Harvested by bees from high lands with wild flowers, over 1000 m altitudes, from the high mountain flowers. It is filled with a very aromatic, intense and persistent flavor, combining the vast diversity of the high mountain flowers. High mountain honey has a thick texture and has a dark amber color.
Description:
Dark mountain honey brings an enormous amount of benefits to our bodies. This is because of the fresh and clean air in the mountains; plants are not exposed to harmful effects either from cars or factories. Even ordinary dirt and dust do not harm them. Bees collect this honey at an altitude of 1000-3000 meters.
Le Souffle d'Adore dark mountain honey is multifloral honey, with a deep and soothing creaminess. It has gentle floral sweetness and subtle hints of fruits and berries. The honey has a thick texture and dark amber color, intense and persistent flavor, and aroma. It crystallizes slowly.
Dark Honey Health Benefits
The benefits of dark high mountain honey are a high percentage of antioxidants, detoxifier, it is useful in cases of asthma and pertussis, general tonic, and improves libido. It is also used to improve the immune system.
Suggested Use
The honey tastes good with fruits or cheese.
You can also sweeten up your tea.
Or just consume 1-2 teaspoons of honey per day to improve your health.